08/08/2011
It's all about details...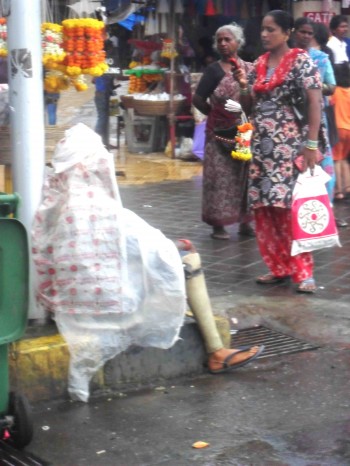 Daily scene: a beggar at the exit of the church.
Till there, nothing really surprising.
I first notice his plastic shelter – it is monsoon time – tied around his head…
Ah! and then, hold on, he has a peg leg. It's rare a peg leg; I even grew accustomed to the stumps and they don't frighten me any more.
Roh but wait, it is a funny peg leg, especially the foot. And the shoe…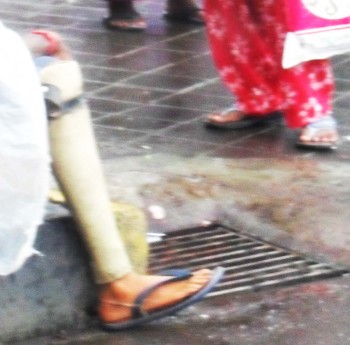 Well, the color of the foot does not match his complexion but this is not really essential after all…
08:04 Posted in Funny things about India in photos | Permalink | Comments (0) | Tags: india, beggar, peg leg |
Facebook | |