11/21/2011
The Indigo mystery.
Indigo is an Indian low-cost, my favorite. Brand new planes, a nice TV ad and they are regularly on time.
When I went back and forth to Bhubaneshwar, I found the stewardesses' haircuts weird: how could they all have short hair? I looked and looked and finally I was sure: they wear wigs!! Poor things...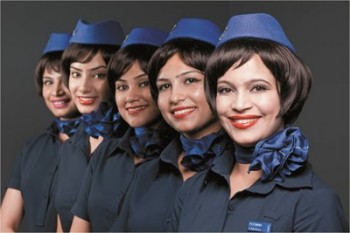 I took Indigo later on and all the hostesses were not wearing the wig but on that flight to Orissa, we felt on Pan Am airline in the thirties!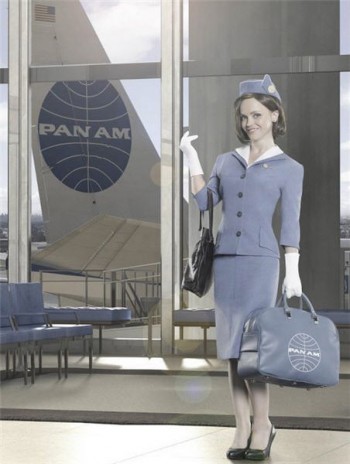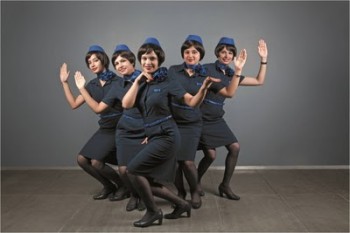 What is even weirder than the wig is the short haircut which is still not common at all in India. It is for "easy girls". Hostesses to make people fantasize? Another thing I noticed: no steward, only women!!
And still for Indigo, here is the recruitment ad – the requirements are the same for all the companies. It includes a "clear complexion". Americans would love that: straight to court!!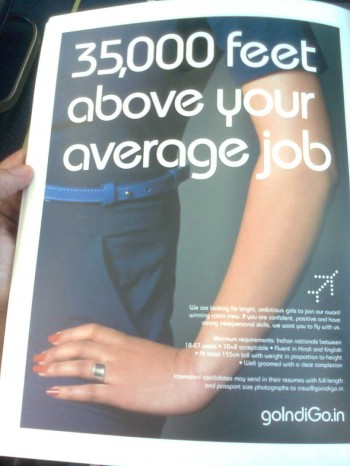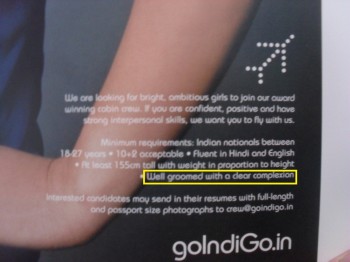 08:00 Posted in Funny things about India in photos, Incredible India! | Permalink | Comments (0) | Tags: india, indigo, airline, low cost, hostesses, stewardesses, wig, haircut, recruitment |
Facebook | |