03/04/2013
Welcome in Khar, Mumbai
I managed to find a place a few days before flying back to Mumbai for good and after coming back, I quickly settled in. As you cannot have it all, I have an incredible view of the sea and the slums, a great ventilation in the apartment and no vis-a- vis. But I also have smells of fish drying coming from the adjacent fishing village (though to be honest it is not worse than anywhere else in Mumbai - see my post) and the noise of the rickhsaws that rattle all day long and the bells of temples of Hanuman that ring here and then. Incredible but true I have quite accommodated to the noise and smells. I just need to have a look through the window and be okay with everything...
I can even walk through the slum, reach the beach and walk up to my office – but only at low tide!
I just hope that the day where I will smell of dried fish someone will have the kindness to let me know...
I have Indian friends who are not so enthusiastic about my neighbourhood, to say the least. But I love the "popular" side of it, somewhere between a fishing village and a slum. There is not a day when nothing happens. Not need of TV, there is always something happening down the window.
The French bourgeois girl of a Paris fancy neighbourhood that watching Indians going to the public urinal at the bottom of her building makes ecstatic...!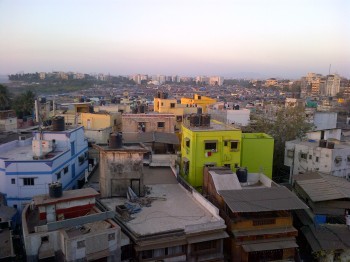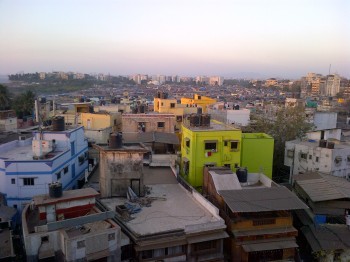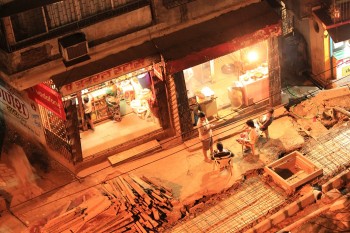 08:00 Posted in Expatriation (in India and in other countries), My stories in India | Permalink | Comments (0) | Tags: india, mumbai, khar, fish |
Facebook | |