12/30/2013
Some pictures I clicked in the past 7 years and show the life that happens in Indian streets all over the country!
08:00 Posted in Funny things about India in photos, Travelling (in India!) | Permalink | Comments (0) |
Facebook | |
12/28/2013
"Finally! I came back in India after ending my 4-year stay in Mumbai 18 months ago!
The first morning, when I woke up at IndianSamourai's place, everything came back: it was hot, rickshaws were honking, the temple bells ringing, crows croaking, people talking loudly in the street. I was back in Mumbai!
After 4 days finding my Indian bearings, I briefly visited Delhi before going with my friend to Karnataka, in an eco-resort where we met all sorts of insects and animals of the jungle. We rested there for 4 days, walking and breathing fresh air.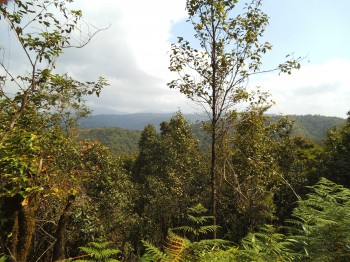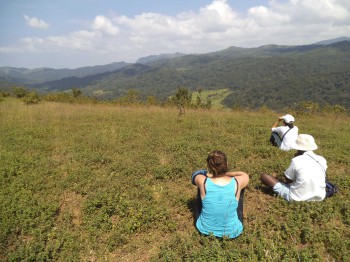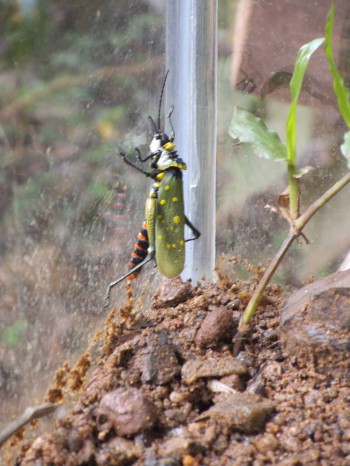 Then IndianSamourai headed back to Mumbai (yeah some people have to work!) and I went to Goa. Goa, true to itself: Beach, Sun, coconut, fish and fresh fruit juices. And Goa. Apart from relaxing, there is not much to do!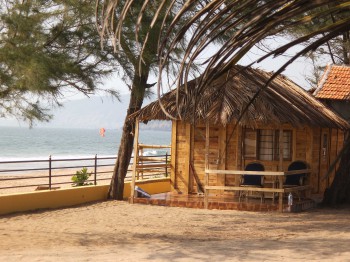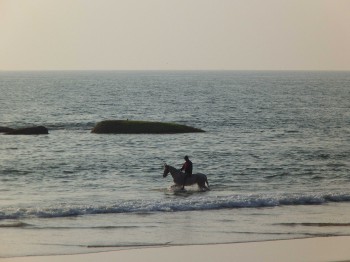 After that I picked up V. for a trip in Kerala, this time visit Atthirappilly waterfalls. Hidden in the depths of the forest, the falls are beautiful. They is a little off-the-beat path, however it is very easy to access them, and there is not a single foreign tourist! Which makes you become the main attraction (even before the falls).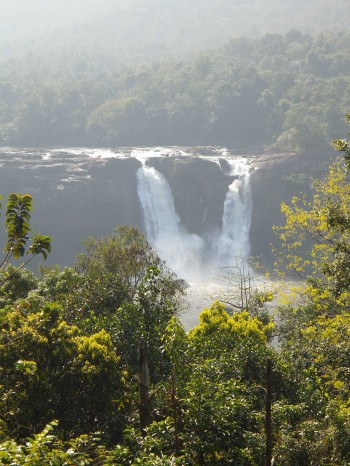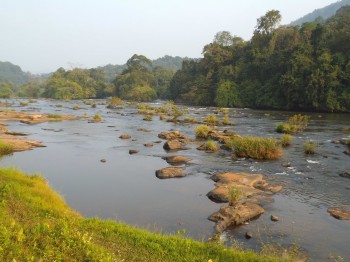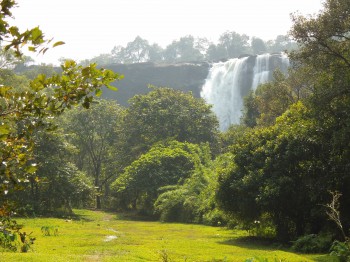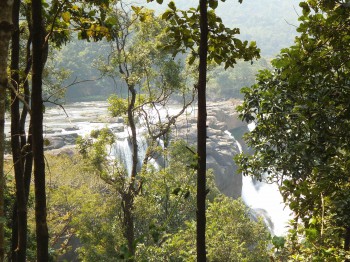 I had clearly missed Indian since I had left. I have found there a new breath, filled myself with the non-sensity of India, and I have recharged my batteries! For sure I won't wait another year and half to come back this time!
Emilie Mortensen, 15/12/2013, Travel:
From 19th October to 23rd November 2013 (Mumbai, Kerala, Coorg, Goa)
08:00 Posted in Comment book, Travelling (in India!) | Permalink | Comments (0) | Tags: india, traveling, kerala, goa, coorg, mumbai |
Facebook | |
12/26/2013
Signs You're French At Heart
"Whether you've lived there, studied there, or recently watched the Family Guy episode where Lois goes to Paris. Let's face it, we all want to be Français."
1. You drink entirely too much red wine because its "cheaper than water."
2. You've watched Jules et Jim and/or 400 Coups in its entirety on youtube.
3. You're over cupcakes, and have been ever since you tasted a macaron.
4. Your César-watching parties are attended primarily by you and your cat Pierre.
5. You still regularly reference the French Revolution when discussing politics.
6. Drinking coffee on the go is personally offensive.
7. You pronounce "Le Pain Quotidien" the RIGHT way and your friends are really fucking annoyed every time.
8. Verb conjugations get stuck in your head instead of Miley Cyrus songs.
9. You give unsolicited advice to French tourists you overhear on the subway just so you can break out your best Fraccent.
10. You knew Vincent Cassel way before he finger banged Natalie Portman on Black Swan.
11. Macaroni and Brie sounds like a good idea.
12. Netflix suggests "Mind Bending, Depressing, Existential Foreign Films" to you on a nightly basis.
13. Biking is best in high heels and dress.
14. You WILL NOT choose between Lea Seydoux and Melanie Laurent.
15. Les Miserables was a book first, then a musical, THEN a movie.
16. You watch your favorite TV shows with French subtitles, just for funsies.
17. July 4th is significant because it means only 10 more days until Bastille Day!
18. Your attempt at a classic bob haircut just made you look like an aging Bon Jovi.
19. A cigarette counts as lunch, RIGHT?!
20. You pretend that eyesore cell phone tower was left over from the 1889 World's Fair.
21. Low carb, shmow carb.
Source: http://www.buzzfeed.com/sarahdunn/signs-youre-french-at-heart
08:00 Posted in Non-senses | Permalink | Comments (0) | Tags: france, french, clichés |
Facebook | |