01/18/2014
We (I) can say whatever we (I) want, complain about infrastructures, traffic and all, if there is one thing that has drastically changed in India in the last few years it's the air transportation...
When I see Delhi new airport (2011) and that I remember when I landed 7 years ago, waiting in the stairs for one hour for the passport check, the sordid exit door, at night, with hundreds of Indian guys pushing each other, I wonder whether I am still in the same country...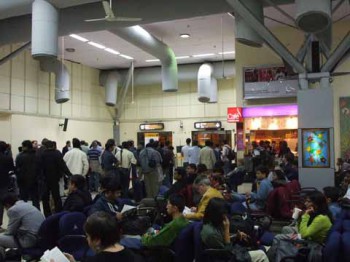 Bangalore airport (before)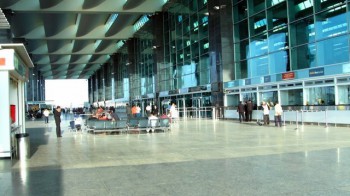 Bangalore airport (after)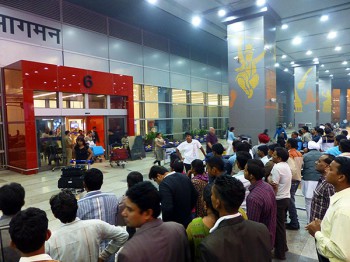 Delhi airport (after)
For years, you wouldn't leave the counter where you get your boarding-pass without asking how much (and not if) delayed your flight was; and waiting for one or two hours was almost the norm. And now, any timing change or delay will be communicated by SMS or phone call (hence it is useful to have a local SIM card when traveling in India). There are still some troubles here and then (especially when you travel in winter to Delhi and everything is messed up because of the fog), but it is mostly to remind us of how it was before...
And here comes Mumbai with a new international terminal, along with the biggest public art gallery in India. I can't wait to see it!
08:00 Posted in Incredible India!, Travelling (in India!) | Permalink | Comments (0) | Tags: india, mumbai, airport, art, art gallery, new terminal |
Facebook | |
12/30/2013
Some pictures I clicked in the past 7 years and show the life that happens in Indian streets all over the country!
08:00 Posted in Funny things about India in photos, Travelling (in India!) | Permalink | Comments (0) |
Facebook | |
12/28/2013
"Finally! I came back in India after ending my 4-year stay in Mumbai 18 months ago!
The first morning, when I woke up at IndianSamourai's place, everything came back: it was hot, rickshaws were honking, the temple bells ringing, crows croaking, people talking loudly in the street. I was back in Mumbai!
After 4 days finding my Indian bearings, I briefly visited Delhi before going with my friend to Karnataka, in an eco-resort where we met all sorts of insects and animals of the jungle. We rested there for 4 days, walking and breathing fresh air.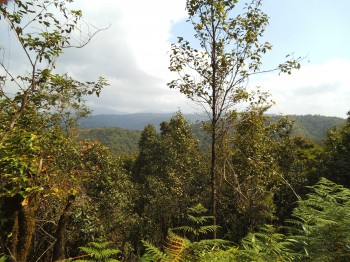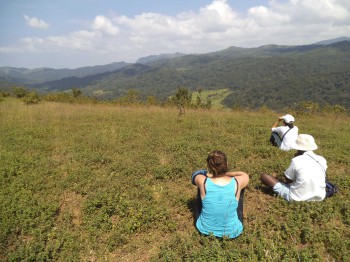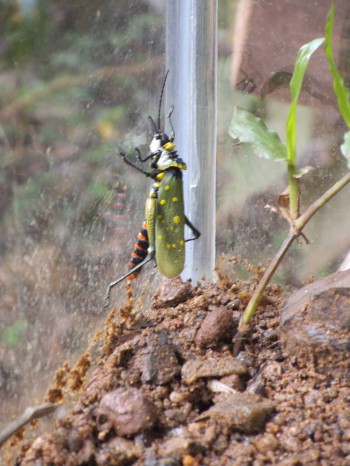 Then IndianSamourai headed back to Mumbai (yeah some people have to work!) and I went to Goa. Goa, true to itself: Beach, Sun, coconut, fish and fresh fruit juices. And Goa. Apart from relaxing, there is not much to do!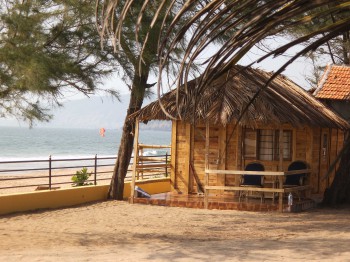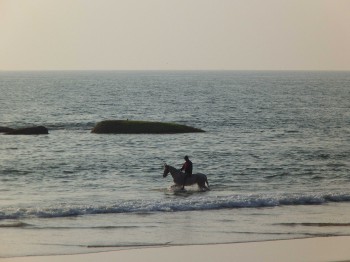 After that I picked up V. for a trip in Kerala, this time visit Atthirappilly waterfalls. Hidden in the depths of the forest, the falls are beautiful. They is a little off-the-beat path, however it is very easy to access them, and there is not a single foreign tourist! Which makes you become the main attraction (even before the falls).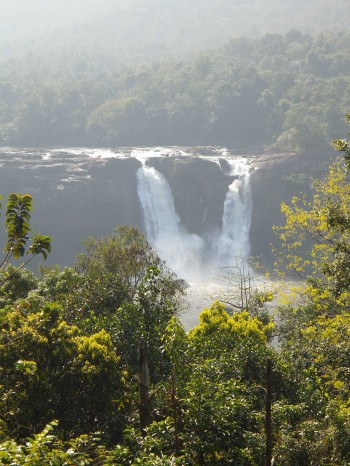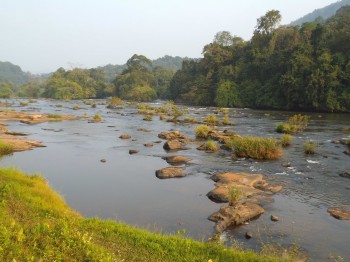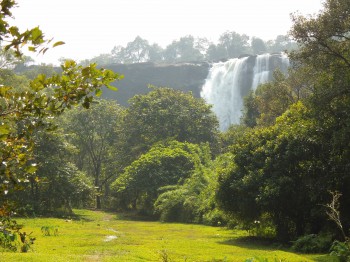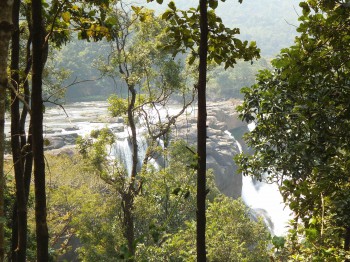 I had clearly missed Indian since I had left. I have found there a new breath, filled myself with the non-sensity of India, and I have recharged my batteries! For sure I won't wait another year and half to come back this time!
Emilie Mortensen, 15/12/2013, Travel:
From 19th October to 23rd November 2013 (Mumbai, Kerala, Coorg, Goa)
08:00 Posted in Comment book, Travelling (in India!) | Permalink | Comments (0) | Tags: india, traveling, kerala, goa, coorg, mumbai |
Facebook | |