06/20/2013
You know you have been living in India for a very long time when...
You insist your colleague organise yoga classes in the office.
You go to the yoga class on a Friday evening – not just any Friday, it is a closing day (for my sales). But you go anyway because you need to do a little exercise and to relax: in the past two days, despite the jet lag and a huge work load inherited from a week of business travelling in Europe, you have had to spend 8 hours in the car to encourage your teams in the warehouse located in the freaking suburbs.
But today is a closing day and you have a professional conscience so you keep your blackberry within reach.
So you know that you have been living for a very long time in India when at 7 pm on a Friday evening you are on all fours on your office floor (in the "cow" position for yogics), the phone stuck to your ear and you negotiate a last minute promotion (and this slightly edgy bargaining continues in other exotic positions...).
08:00 Posted in Expatriation (in India and in other countries), My stories in India, Non-senses | Permalink | Comments (0) | Tags: india, yoga |
Facebook | |
09/05/2011
Speaking about yoga, there is one that can NOT stand it. My cat.
He starts by scratching the yoga mat. Then he lies down on the middle of it. Then he comes and hits his head against mine when I am an all four.
When he is done doing all that, he attacks me, and not with the claws, the teeth!!
And apart from locking him up in the bedroom, he will keep on attacking me; happens every time…
And he never ever attacks me otherwise! Funny no?
08:00 Posted in My stories in India | Permalink | Comments (0) | Tags: india, yoga, cat |
Facebook | |
07/18/2011
Talking with a friend about Ashtanga Yoga:
She: You know who made it famous??
I : Sri. K. Pattabhi Jois ?? (below)
She: who???
I: well Sri. K. Pattabhi Jois (I have to admit I did not pronounce exactly this but still).
She: no, Karina Kapoor (below). She got her size zero thanks to this yoga and this is what made it popular.
I : Ahhhhhhhhhhhhhhhhhh
PS: Sri. K. Pattabhi Jois is the Ashtanga Yoga guru. He passed away recently, at 94.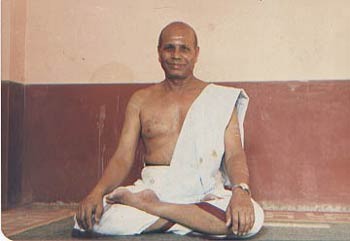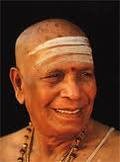 And Karina Kapoor is a Bollywood superstar who became even more popular after losing weight and getting a "size zero".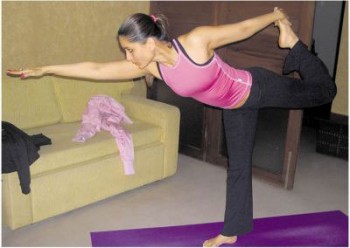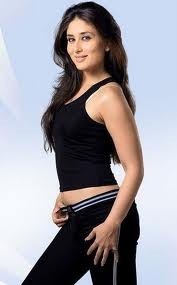 08:00 Posted in My stories in India | Permalink | Comments (3) | Tags: india, mumbai, yoga, ashtanga yoga, karina kapoor, sri k. prattabhi jois |
Facebook | |