12/28/2013
"Finally! I came back in India after ending my 4-year stay in Mumbai 18 months ago!
The first morning, when I woke up at IndianSamourai's place, everything came back: it was hot, rickshaws were honking, the temple bells ringing, crows croaking, people talking loudly in the street. I was back in Mumbai!
After 4 days finding my Indian bearings, I briefly visited Delhi before going with my friend to Karnataka, in an eco-resort where we met all sorts of insects and animals of the jungle. We rested there for 4 days, walking and breathing fresh air.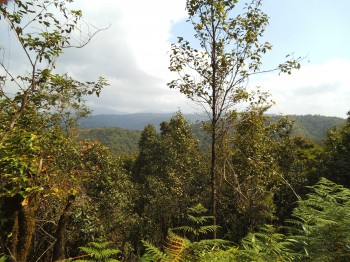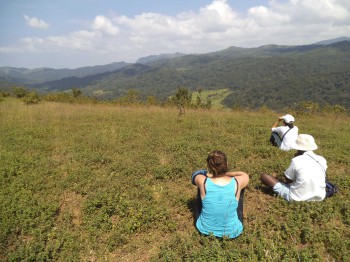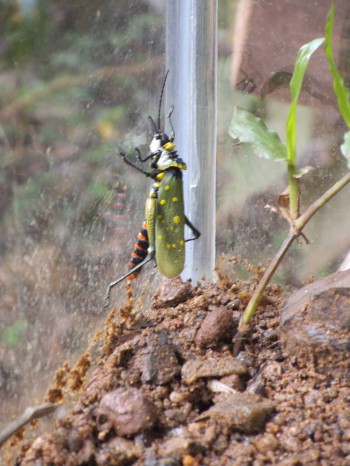 Then IndianSamourai headed back to Mumbai (yeah some people have to work!) and I went to Goa. Goa, true to itself: Beach, Sun, coconut, fish and fresh fruit juices. And Goa. Apart from relaxing, there is not much to do!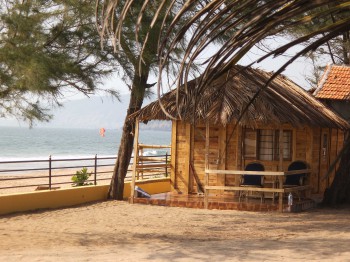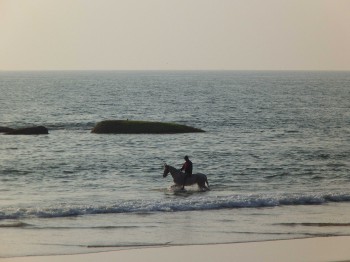 After that I picked up V. for a trip in Kerala, this time visit Atthirappilly waterfalls. Hidden in the depths of the forest, the falls are beautiful. They is a little off-the-beat path, however it is very easy to access them, and there is not a single foreign tourist! Which makes you become the main attraction (even before the falls).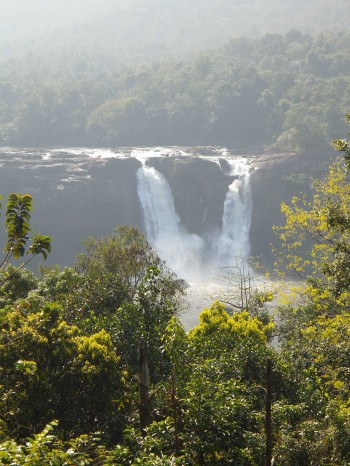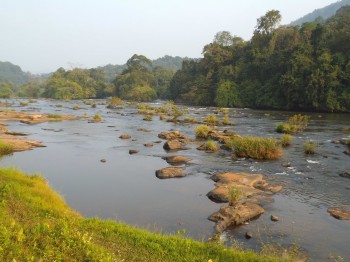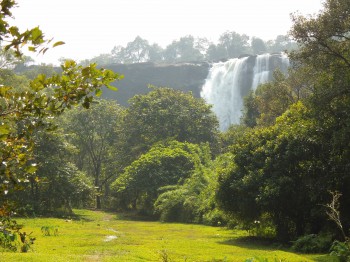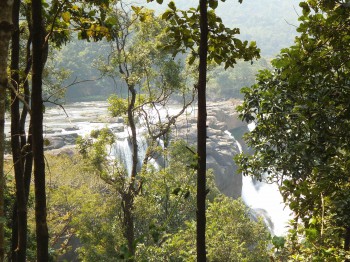 I had clearly missed Indian since I had left. I have found there a new breath, filled myself with the non-sensity of India, and I have recharged my batteries! For sure I won't wait another year and half to come back this time!
Emilie Mortensen, 15/12/2013, Travel:
From 19th October to 23rd November 2013 (Mumbai, Kerala, Coorg, Goa)
08:00 Posted in Comment book, Travelling (in India!) | Permalink | Comments (0) | Tags: india, traveling, kerala, goa, coorg, mumbai |
Facebook | |
08/08/2013
After a Chilean wedding, I went to an Indian wedding...
Two weddings in one month! And completely out-of-season with the Chilean winter and the Indian monsoon!
Two weddings in one month! Me who went to like three weddings in my entire life and is not too fond of them (and here a beautiful understatement ;)).
But you can't say no to a wedding in Goa can you? J
It was my friend in Delhi. A girl I met one year after her divorce with a Kerala guy and when I was in the middle of a break-up with mine – this 'anti-mallu' thing brought us together pretty fast ;) Back t
hen she was trying to get back in the game – i.e. she was looking for a husband, had thus registered on shaadi.com (marriage.com), met a guy and deleted her account. Nobody in her entourage believed in this relationship nor wanted to accept it: an Indian guy, divorced, 8 years older than her, living in Hong Kong, and once again from another (inferior) caste.
Except for me who, in my post-break-up madness, was seeing everything impossible becoming possible... She encouraged me in each of my delusions and I reciprocated very well! And now, ten months after they met, they were getting married in Goa!
The wedding started on Friday afternoon with the mehendi ceremony (a temporary henna tattoo) which I missed but of which I got a picture!
My brother and I arrived on Friday night, under a light rain, in a luxury hotel (all on the princess expenses – which is not just an expression since as a matter of fact the family of the bride paid for everything). Just in time to get into a sexy dress (or my disguise as an item girl (the half-haired bimbo of any bollywood film self-respecting)) and join the bollywood-themed party. Nice evening where the friends and family have prepared bollywood dances, texts etc.
The next day we
had free time up to 2 PM, time of the actual marriage. And I am not sure I understood anything about it... Basically you spend hours getting dressed (in Indian clothes), putting makeup on you, getting your hair done etc. just to see the crowd of the groom passing by dancing to the (deafening) sound of the drums and this lasts for a very, very longtime. Because after that all the rites of marriage take place and you are free to attend them but the invitation states otherwise: "While we are getting married, you can pop over and get some lunch"!
It was anyway 4 PM and after a snack we badly needed a nap. No way to power through another party night otherwise! The major event of which was, for me, a letter I got from my lover boy. An old uncle from the bride side who wrote to me on a napkin "I love you" followed by a love letter in Hindi he translated to me...
And voilà!
08:00 Posted in Incredible India!, My stories in India, Travelling (in India!) | Permalink | Comments (0) | Tags: india, goa, wedding, marriage, divorce, mehendi, rites |
Facebook | |
05/28/2013
"Another trip to India... I could stop counting now (it must be my eighth visit), but it is always good to have your head to the grindstone til the last day of work in France and feel some form of relief the moment you board the plane! And this time the program not really defined except for the part where I will rest rest and rest...
Except that in the end, I travelled from one end to another and most of it in an adventurous style!
I am just writing a summary, you can see some pictures online if you want because the sites I visited are kinda crazy crazy crazy and really worth the effort.
Travel route plan: arrival in Mumbai, journey to the Sundarbans, return to Mumbai and recovering from the West Bengal heat for a few days, then a couple of days in the middle of the week in Matheran, weekend in Ellora and Ajanta, quick stop between two planes in Mumbai and end of stay doing really anything in Goa!
And what to tell?? The plane from France was...
Click on Lire la suite to read more
08:00 Posted in Comment book | Permalink | Comments (0) | Tags: inde, mumbai, matheran, goa, sundarbans, aurangabad, ellora, ajanta |
Facebook | |