05/09/2011
Speaking about yoga, there is one that can NOT stand it. My cat.
He starts by scratching the yoga mat. Then he lies down on the middle of it. Then he comes and hits his head against mine when I am an all four.
When he is done doing all that, he attacks me, and not with the claws, the teeth!!
And apart from locking him up in the bedroom, he will keep on attacking me; happens every time…
And he never ever attacks me otherwise! Funny no?
18/07/2011
Talking with a friend about Ashtanga Yoga:
She: You know who made it famous??
I : Sri. K. Pattabhi Jois ?? (below)
She: who???
I: well Sri. K. Pattabhi Jois (I have to admit I did not pronounce exactly this but still).
She: no, Karina Kapoor (below). She got her size zero thanks to this yoga and this is what made it popular.
I : Ahhhhhhhhhhhhhhhhhh
PS: Sri. K. Pattabhi Jois is the Ashtanga Yoga guru. He passed away recently, at 94.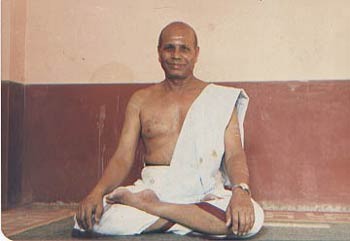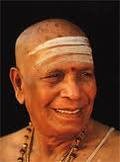 And Karina Kapoor is a Bollywood superstar who became even more popular after losing weight and getting a "size zero".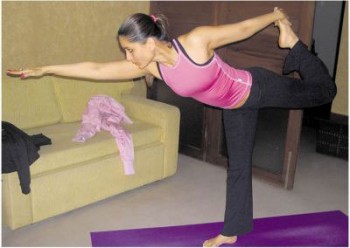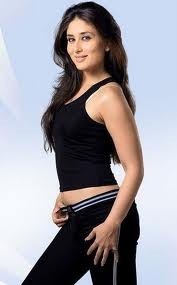 14/07/2011
The other day, I left the class, exhausted because 1. I had done the all session half-asleep because I had not been able to awake me on time (luckily my cat is well looking after me) and 2. the more I improve the more I have to do.
The teacher of the next class, around fifty, always wearing a white kurta (a kind of long shirt), asks me since how long I have been doing yoga. I try not to laugh answering 2 weeks.
And how do I find yoga? Tiring. It hurts everywhere, I sweat like a pig, no, really, it is Exhausting.
Tiring?? But how?? The guy looks super surprised !!
Obviously we do not practise same yoga…
Perhaps I will try his one day…
In the meantime, this is what I do:
To download it: ashtanga-yoga-primary-series11.jpg
12/07/2011
At my last class, my neighbor was super good.
I asked my teacher since how long he has been doing yoga??
But, in 3 months don't not worry you will be at the same level!!
Mmmhhh… I am still at the stage where I find ressources to make the plank less hard (but apparently it is too visible: putting my belly on the ground and then crashing down like a pancake (it is a French expression), it is not a plank) so allow me to doubt that…
I thus ask the guy in question. Hum, 15 years why??
So I'm going back to bed…
10/07/2011
Yoga... Well, it might take me some time…
We are very few students in the class and there is quite a big turnover.
The other day, my neighbor with yoga was, well, really weird… First I thought she was upset with her razor: she had hairs everywhere, under the armpits legs even a moustache. But then no, the right part of her head was shaved. After all, she must be upset with symmetry: the nails of the left hand were painted but not those of the right hand.
Whatever it is, she stink and I almost died asphyxiated : the basic principles of my yoga is very deep inhalations before every movement, imagine!!