12/28/2013
"Finally! I came back in India after ending my 4-year stay in Mumbai 18 months ago!
The first morning, when I woke up at IndianSamourai's place, everything came back: it was hot, rickshaws were honking, the temple bells ringing, crows croaking, people talking loudly in the street. I was back in Mumbai!
After 4 days finding my Indian bearings, I briefly visited Delhi before going with my friend to Karnataka, in an eco-resort where we met all sorts of insects and animals of the jungle. We rested there for 4 days, walking and breathing fresh air.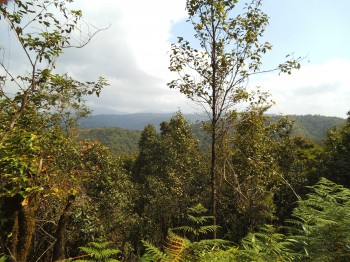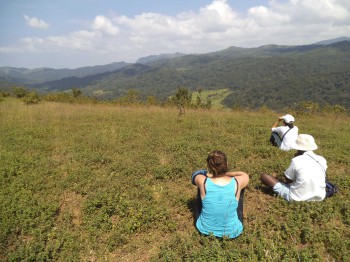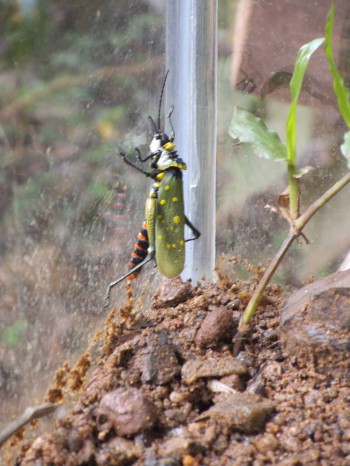 Then IndianSamourai headed back to Mumbai (yeah some people have to work!) and I went to Goa. Goa, true to itself: Beach, Sun, coconut, fish and fresh fruit juices. And Goa. Apart from relaxing, there is not much to do!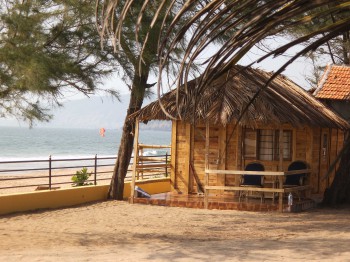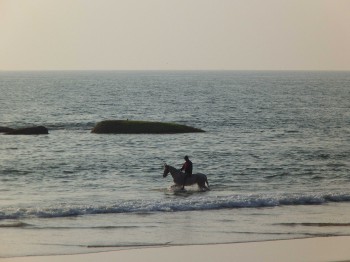 After that I picked up V. for a trip in Kerala, this time visit Atthirappilly waterfalls. Hidden in the depths of the forest, the falls are beautiful. They is a little off-the-beat path, however it is very easy to access them, and there is not a single foreign tourist! Which makes you become the main attraction (even before the falls).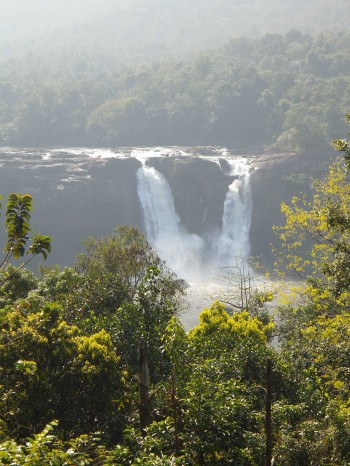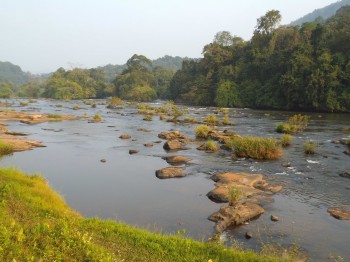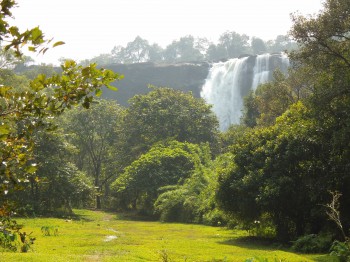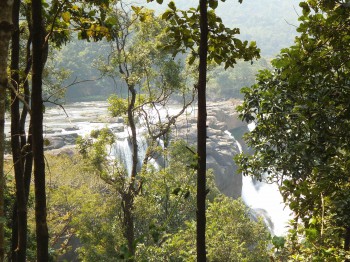 I had clearly missed Indian since I had left. I have found there a new breath, filled myself with the non-sensity of India, and I have recharged my batteries! For sure I won't wait another year and half to come back this time!
Emilie Mortensen, 15/12/2013, Travel:
From 19th October to 23rd November 2013 (Mumbai, Kerala, Coorg, Goa)
08:00 Posted in Comment book, Travelling (in India!) | Permalink | Comments (0) | Tags: india, traveling, kerala, goa, coorg, mumbai |
Facebook | |
12/16/2013
"And one more (one more journey to visit the beautiful IndianSamourai...)! I'm late for the post, I have come back more than 15 days ago, but the "holiday effect" was still there and returning to the Parisian cold was not as easy as the other times.

So what did I do this time? Nothing much in the end but so much on the other hand... I met a former Mumbai expat (a friend of IndianSamourai I had already met a few times) for a small tour in Kerala where we spent several days near the Athirapally waterfalls. For a second stay in Kerala it is a beautiful place to see, we walked a lot, unlike the Indian toursists, but nature is so much more beautiful on foot!

Then I went back to Mumbai to live the life of a real Bombaykar, the daily life, with IndianSamourai. It was my first 'long-term' stay in this city, which, even if it has very few touristic monuments to visit, is nice to walk around, in places like Juhu beach of course (right where IndianSamourai's office is... no comment...), chor bazaar (a sort of flea market where you can find absolutely everything, from weights to real or true-false Asian or European antiques), the Queen's Necklace and Chowpatty beach, Malabar hill (with its Jain temple, its hanging gardens and the parade of bats at dawn, Walkeshwar Mandir and the Banganga tank where locals do their ablutions).

And finally the usual stop in Goa to finish on a smooth note and go back to Paris full of energy, ready to attack the holiday periods, the sales months and the fashion weeks..."
V. 10/12/2013, travel: From 6 to November 23, 2013 (Mumbai, Kerala, Goa)
06/06/2013
After playing Mario Kart in the morning I decided to be Super Mario and walk back from work by the beach…
It was a good opportunity to try my new Gopro video camera! Ok there is a (very) big scope for improvement but it gives an idea of what a trip it was!
With the soccer balls, cricket balls, dead dogs, crapping men, breed dogs, joggers, people starting at me, the bridge of trash and to finish crossing the slum with two weddings… But there was a beautiful sunset!
I have to say that day it was particularly tough man… With a horrendous smell all the way on top of everything…
08:00 Posted in Comment book, Funny things about India in videos, My stories in India, Travelling (in India!) | Permalink | Comments (0) | Tags: india, mumbai, daily life, beach, juhu beach |
Facebook | |