11/09/2016
While the world is watching, the other clown becoming president of the United States, the Indian Prime Minister continues with his hobby of banning things. After banning beef meat almost everywhere, porn sites etc., he created the surprise yesterday... by banning 500 and 1000 rupee notes. With immediate effect (well the announcement took place around 8 p.m. and took effect at midnight), it was orchestrated masterfully. Basically, it means that now you can pay cash only with bills of 100 rupees (a little less than €1.5). Knowing that the India is a 'cash economy' (almost everything is done in cash) it's going to be a little tough to adjust.
The intention is laudable though: putting an end to the 'black economy', fake currency and corruption. This plan has the merit of being ambitious! Apparently, it was the third (surprise) phase of Modi's strategy, the first one being to encourage everyone to open a bank account (since August 2014, 254.5 million accounts have been opened, half of them in the rural sector*) and the second one to encourage all those who have black money to come clean**. (In fact the plan had in 8 steps*, I just simplified.)

In any case, this is going to bring up some change!

Here are the next steps summed-up:

And in more details (for instance what can tourists or people living abroad and holding cash can do): RBI_ Your questions answered by the RBI _ What to do with 500 and 1000 notes.pdf - source.
* Source: http://indiatoday.intoday.in/story/prime-minister-modi-surgical-strike-on-black-money-government-currency-revamp/1/805904.html

** The black money holders were given a chance from June to September to come clean and declare their assets – and pay taxes on it, with a penalty of 45%. But less than a tenth of the estimated amounts of black money (7 000 billion rupees (about 6% of GDP)) have been disclosed.
08:27 Posted in Incredible India! | Permalink | Comments (0) | Tags: india, ban, fake currency, fake notes, corruption, black money, 100 rupee notes, 500 rupee notes, 1000 rupee notes |
Facebook | |
11/07/2016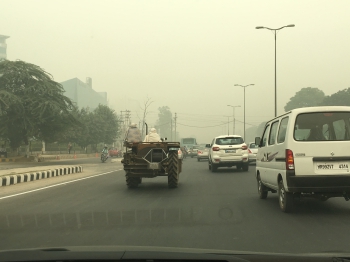 Gurgaon, in the post-Diwali cracker induced pollution fog (3 days later and the air is still hardly breathable)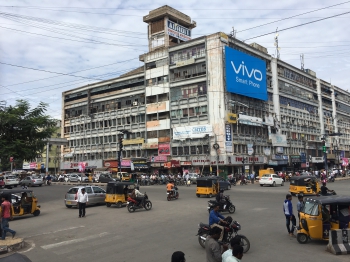 Hyderabad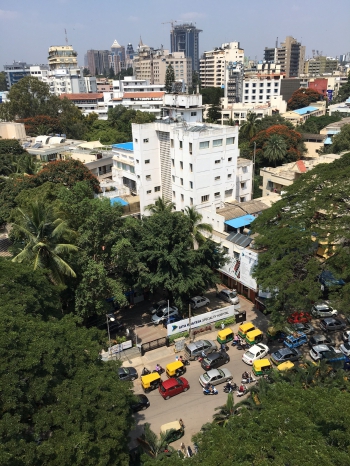 Bangalore
08:00 Posted in Expatriation (in India and in other countries), Funny things about India in photos, Incredible India!, Travelling (in India!) | Permalink | Comments (1) | Tags: india, pollution, cities, gurgaon, bangalore, hyderabad |
Facebook | |
10/17/2016
It's Tuesday. It's Dussehra. A sweet festival celebrating the victory of the god Ram over the Demon Ravan, who had kidnapped Ram's wife, Sita. Our society had organized a small commemoration for the occasion. We arrived during the battle of Hanuman, the monkey God, painted in red, terrifying, as much as his comrades or enemies with giant moustaches, all of them fighting. I took baby Samurai close to the stage (the only place where there was a little room to sit) but with these monstrous costumes and super loud music, he got scared and I couldn't blame him. What an explosion of violence!
Then we moved away from the speakers and their noise pollution and patiently waited for the 'highlight' of the show: they were to set fire to a giant demon (at least five meters high), and to his brother and son! We sat on the grass, the ground was a quite sloppy. I was holding Baby Samurai tight in my arms. The demons were on our right, a few metres away, behind a safety rope. I was looking at the crowd on my left, quite absorbed in studying all these people who never get out of their luxurious villas. And then, all of a sudden, a massive explosion. I turn my head and see this giant statue on fire, burning debris flying everywhere, people running, and, to add to the confusion, bombs continue to explode. I panicked. Completely. I grabbed my little one and tried to get up. Failing to do so, I fell, and started to get out of there crawling. When I finally spotted my favourite Indian! I yelled at him to take the baby, used his help to get up, took my son back, and while sobbing of terror, I run for our lives!

Once we reached a safe place, the last demon was going in flames and crackers and it was still so loud, I had to block the ears of Baby Samurai. And this circus was finally over. It is only the presence of the nanny (one can not be weak in front of the staff, right, Madam) that kept me from screaming and crying my distress. Half an hour later I finally stopped shaking, took a look at my injured knee and started to relax.

8 years ago, during my first Diwali in Mumbai, a jerk had exploded me a firecracker thirty centimetres from me, leaving me almost deaf in one ear, and so vaccinating me against Diwali in a big city. Since then, I have always made sure I would be in a remote area of India during that time of the year. And now it is going to be the same during Dussehra!
The scene shot by my neighbors (not busy fleeing it):
08:00 Posted in Incredible India!, Little Samourai, My stories in India | Permalink | Comments (1) | Tags: india, festival, dussehra, ram, hanuman, ravan, fire, crackers, noise |
Facebook | |