01/08/2013
"Once again I took a little tour out there far far away from the Parisian greyness... for the 7th time! Absolute record of the number of visits to IndianSamourai!
Everyone has dreamed of this paradisiacal place that the Andaman Islands are, and you are so right. A small place to rest, get massages, walk on the beach and in the jungle, read at the time of the monsoon showers... and beach cleanning. This is it!
A year of hard work in Paris to achieve this, it was just perfect!
But before this, I got to spend some time in Delhi (just before my host would move back to Bombay) and in Calcutta (to see the goat sacrifices in the temple of kali etc.)..."
Vincent B., 30/12/2012, Trip:
in November 2012 (Delhi, Kolkata, Andamans)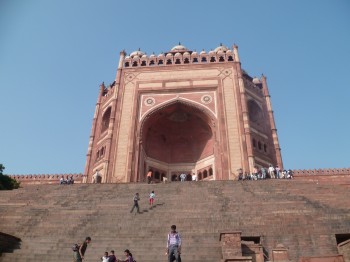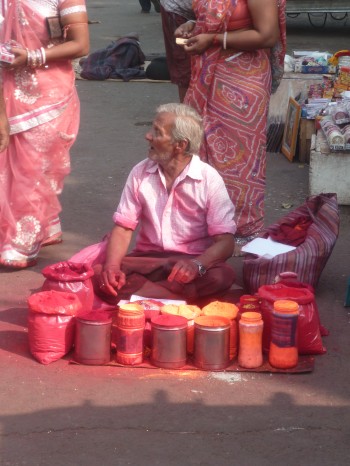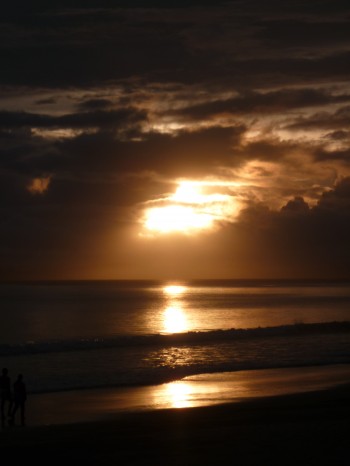 08:00 Posted in Comment book | Permalink | Comments (0) | Tags: india, delhi, kolkata, andamans, vincent |
Facebook | |
12/18/2012
Back to Port Blair we went to jail...
We visited the prison historical fact...
Ok ok bad joke...
Once you arrive in this Cellular jail you go straight from paradise to hell...
Mainly you are sweating like a pig because of the humidity.

In short, the prison is the only tourist spot of Port Blair apparently. A place of torture that looks pretty nice today. Built in the shape of a star, each branch filled with cells - imposing solitary confinement...
What is interesting is the story of all "freedom fighters" who were sent there and tortured. It makes you want to read more on the subject ... But no time!


08:00 Posted in Travelling (in India!) | Permalink | Comments (0) | Tags: india, andamans, port blair, cellular jail, freedom fighters |
Facebook | |
12/16/2012
From Kolkata we took a flight to Port Blair.
Upon arrival, a pleasant surprise: the taxi of the hotel was waiting for us! And drove us straight to a restaurant to have some good grilled fish before boarding the boat.
We then let the staff drive us to the jetty, then to the boat, then to the hotel and then we went from discovery to discovery ...

Firstly a huge hall made entirely of wood ... Then a great looking guy that came out of nowhere (and who proved later to be the barman - God be praised!) ... Then our tent quite ugly from the outside but what a surprise when you enter a luxury desert tent... And finally the beach. Beach 7. Radhanagar Beach. Voted one of 10 most beautiful beaches in Asia. And no disappointment!


Click on Lire la suite to read more.
08:00 Posted in Travelling (in India!) | Permalink | Comments (0) | Tags: india, andamans, havelock, barefoot resort |
Facebook | |